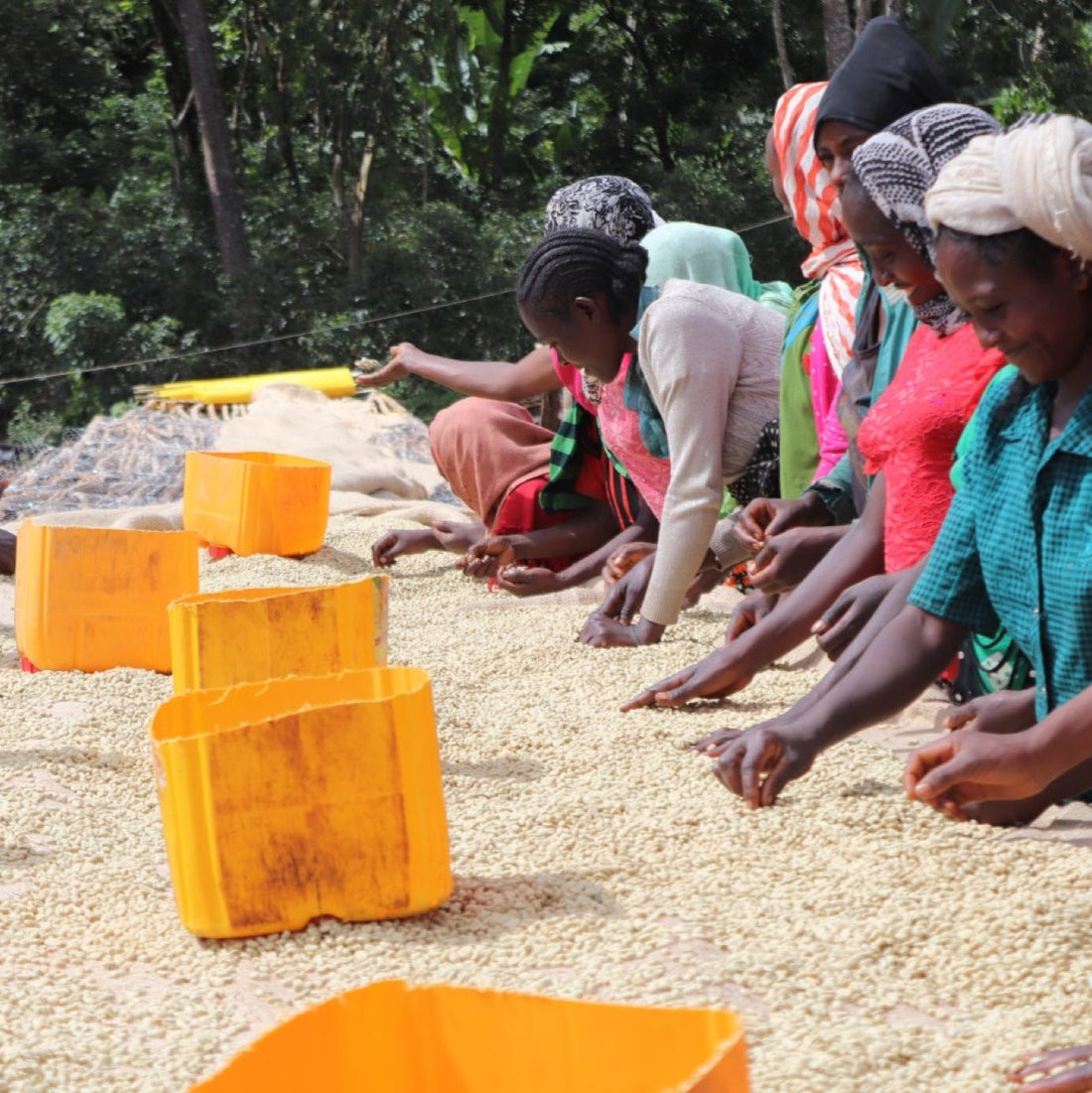 Located in Gedeo Zone of the Gedeb District, Chelbesa is one of the finest coffee producing areas within the famous Gedeb Woreda. Known for it's densely layered semi-forest vegetation structure, encompassed by shade grown coffee trees. Chelbesa is a great example coffee growing Agro-Ecology. The fermentation tanks of the wet mill are all ceramic. By using this material it holds heat for a longer period of time. Speeding up the fermentation process, which in turn helps bring great clarity to the coffees they process. This is our fourth year purchasing from this region, we looking forward to it every year.
Flavour Notes:
Bergamot • Strawberries • Lemon
Process:
Washed
Variety:
Heirloom
Region:
Gedeb

Zone:
Gedeo
Medium Roast / Espresso Brewing Method
Starting point recipe

19g dose:58g yield in 20g VST basket
24-28 seconds
94 degree water temperature
Your order will be roasted and dispatched in the next 2 business days or earlier if stock is available.
Farmgate AUD/KG: $7.77
FOB AUD/KG: $8.88
Exportation Partner: Carmo Coffees
Instance Of Purchase: 1st Year
why is transparency important?
As a small business, we pride ourselves on supporting our coffee producers, ensuring a more sustainable income and lifestyle for their families and communities. We believe presenting the prices we pay for our coffee adds to an ongoing industry movement of transparency and accountability and in doing so, helps ensure the sustainability of the industry we love.
Read more