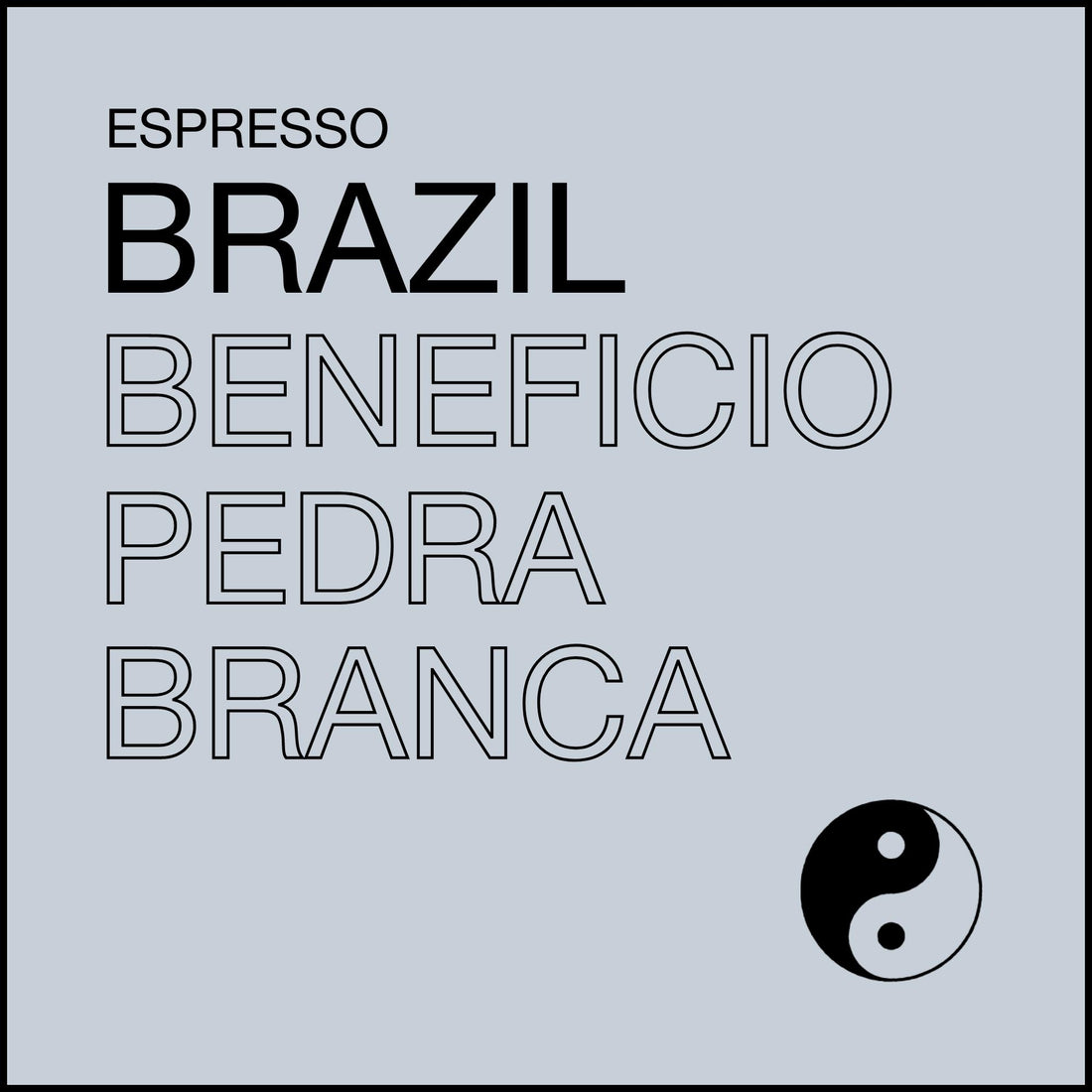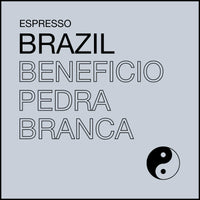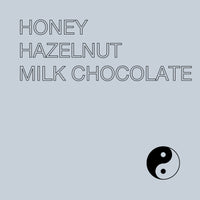 Benefício Pedra Branca is a coffee buying & processing center located in the Municipality of Pedralva. The farm itself comprises a coffee producing area, large permanent environmental preservation areas and the processing plant which is a property of Carmo Coffees. This is where they develop most of their new processing methods, experiences and generate much of their excellence in post-harvest processes in Brazil. Their goal is to push forward the limits of the coffee culture in Brazil and are proud to say that they've been successful in this task. Carmo Coffees has a deep concern about their environmental impact and considers the quality of life of their farming partners.
Flavour Notes:
Honey • Hazelnut • Milk Chocolate
Process:
Natural
Variety:
Yellow Bourbon
Region:
Pedralva
Zone:
Minas Gerais
Medium Roast / Espresso Brewing Method
Starting point recipe

1:3 ratio
18.5g dose:55g yield in 20g VST basket
24-28 seconds
94 degree water temperature
Your order will be roasted and dispatched in the next 2 business days or earlier if stock is available.
Farmgate AUD/KG: $6.39
FOB AUD/KG: N/A
Exportation Partner: Carmo Coffees
Instance Of Purchase: 2nd Year
why is transparency important?
As a small business, we pride ourselves on supporting our coffee producers, ensuring a more sustainable income and lifestyle for their families and communities. We believe presenting the prices we pay for our coffee adds to an ongoing industry movement of transparency and accountability and in doing so, helps ensure the sustainability of the industry we love.
Read more